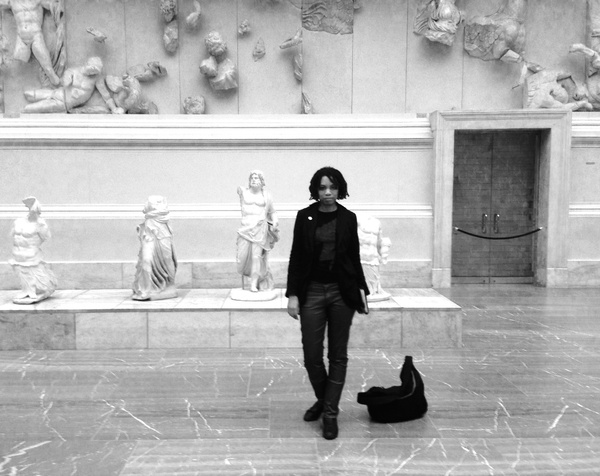 Auriea
Harvey
b.1971 USA/BELGIUM since 1999
Short CV
1989-1993 BFA Sculpture (and Computers), Parsons School of Design, New York City
1995 Entropy8.com
1997 & 1998 Webby Awards for Net Art (the first ever given)
1997 NYFA (New York Foundation For the Arts) Artist Fellowship, Digital Art
1998 Jerome Foundation/Walker Art Center, Grant and Online Commission
1999 SFMOMA Prize for Excellence in Online Art
2001 010101: Art in Technological Times, SFMOMA/Online
2002-2004 Jan Van Eyck Academie, Maastricht, Design Research
2003 co-founded Tale of Tales (with Michael Samyn)
2006 Realtime Art Manifesto first presented at Mediaterra, Athens
2007 Creative Capital Grantee, Emergent Media
2011 VAF (Flanders Audio-Visual Fund) Individual Artist Grant
2011, 2013, 2015 notgames Festival co-curator, Cologne Game Lab
2015 IGF (Independent Games Festival) Nuovo Award
2017 Künstlerinnenpreis NRW 2017, Nordrhein Westfalen
2017 Academia Belgica Artist Residency, Rome
2017 W3 Professor, Kunsthochschule Kassel (Kassel University School of Fine Arts)
2018 Videogames:Design/Play/Disrupt, V&A, London

Complete CV
see:

Biography
Auriea Harvey [b. 1971] is a digital artist and sculptor living and working in Ghent, Belgium. She recently became the first Professor of Games at Kunsthochschule Kassel (Kassel University School of Fine Arts). Her work as one half of, independent videogame development studio, Tale of Tales has been awarded internationally (IGF Nuovo Award, HoPLAY Bilbao, IndieCade) and she has been recognized as an innovator in the field of videogame art.

Auriea Harvey's practice is a digitally-based on-going exploration of the archetypal and mythological subject. Choosing polygons as her material, she creates 3D artworks for display online in raw form, realized physically in various materials, or in realtime simulations. Her creations are informed by her passionate interest in Art History, religion, museology (replication/preservation/presentation), ethnography, storytelling, and performance.

Auriea Harvey's work has been shown online and in physical installation in institutions such as SFMOMA, the V&A, Brooklyn Academy of Music, MUDAM Luxembourg, La Triennale di Milano, and Museo Tamayo, Mexico City. As a sculptor, her works may be found in private collections in the USA, Canada, Italy, and France.

Auriea Harvey has lectured at many universities, festivals and institutions including IndieCade, Resonate, Harvard University, UCLA, NYU, the V&A, Parsons School of Design, and Carnegie Mellon University.

Auriea Harvey currently represents herself. For any inquiries please contact the artist.

Videogames released by Tale of Tales
see: http://tale-of-tales.com/videogames.php

The Endless Forest

The Graveyard

The Path

Fatale

Bientôt l'été

Luxuria Superbia

Sunset

L.O.C.K

Current collaborative projects
Cathedral-in-the-Clouds

Cricoterie

The Endless Forest II

What I Actually Do All Day
see:

---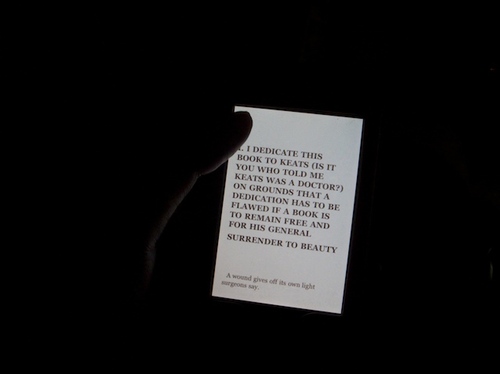 Sinking ships since 1994.
This site began on 2004-06-20 is Auriea's EncyclopediaOfEverything,
where she and the TenThousandThings become miraculously, deeply, InterTwingled.
see also: WhatIsAWiki, UnknownKnowns
This site is powered by Oddmuse
Recent Changes