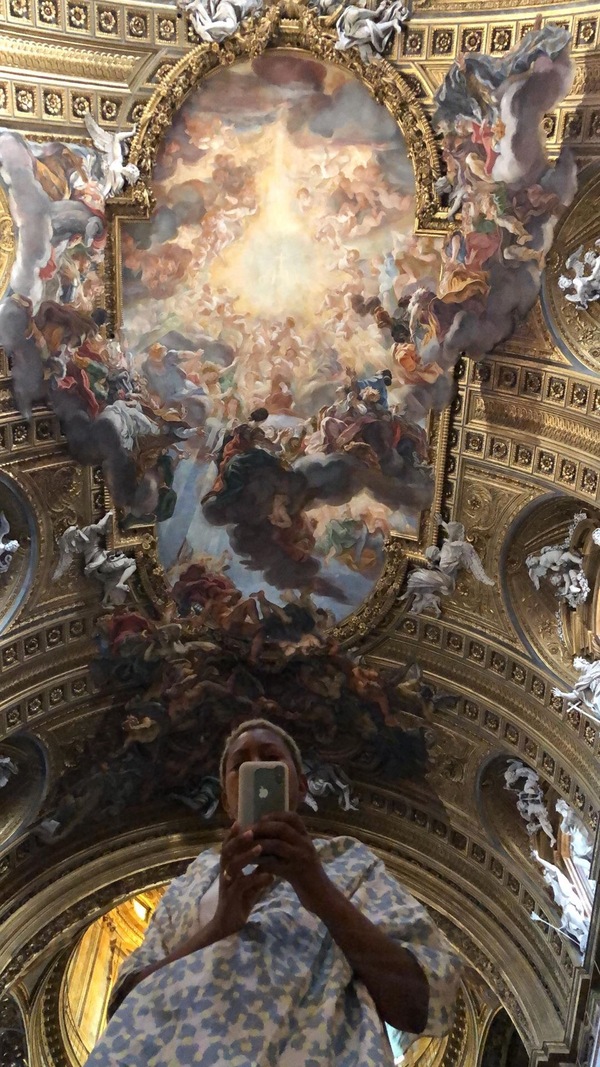 Auriea
Harvey
b.1971 USA/BELGIUM/ITALY/CYBERSPACE
Welcome to my homepage.
Auriea Harvey is a 3D artist based Online and in Rome. She creates models for realtime simulations and sculptural fabrication, often blending digital and handmade. Her creations are informed by a passionate interest in Antiquity and the Future. Choosing polygons as her material she explores Art History, replication/preservation/presentation, ethnography, virtuality, storytelling, and performance.

Auriea is 1 part of artist duo Entropy8Zuper!/Tale of Tales/Song of Songs, award winning makers of net.art, videogames and XR. She is Professor of Games as Artistic Practice at Kunsthochschule Kassel.

For inquiries, contact her.
Short CV
1989-1993 BFA Sculpture (and Computers), Parsons School of Design, New York City
1995 Member's Choice: Emerging Artists at A.I.R. Gallery, NYC
1995 Entropy8.com
1997 & 1998 Webby Awards for Net Art (the first ever given)
1997 NYFA (New York Foundation For the Arts) Artist Fellowship, Digital Art
1998 Jerome Foundation Grant/Walker Art Center Online Art commission,Gallery 9
1999 Entropy8zuper.org (with Michael Samyn)
1999 Wirefire performances begin, Every Thursday night at midnight in Belgium
2000 Her Boyfriend Came Back from the War for The Last Real Net Art Museum
2001 010101: Art in Technological Times, SFMOMA/Online
2001 Korea Web Art Festival: Alone Together, Seoul/Online
2001 Make World Festival, The Artist as Expert, Lothringer13 Gallery, Munich
2002-2004 Jan Van Eyck Academie, Maastricht, Design Research
2003 co-founded Tale of Tales (with Michael Samyn)
2006 Realtime Art Manifesto, first presented at Mediaterra, Athens
2006 Creative Capital Award, Digital Media
2007 Inmerso cyberlounge, Museo Tamayo, Mexico City
2011 VAF (Flanders Audio-Visual Fund) Individual Artist Grant
2011,2013,2015 notgames Festival co-curator, Cologne Game Lab
2014 IGF (Independent Games Festival) Nuovo Award
2016 transition to Song of Songs
2017 ZKM>GLOBALE: Games and Politics
2017 Künstlerinnenpreis NRW 2017, Nordrhein Westfalen
2017 Academia Belgica Artist Residency, 5 months in Rome
2017 Rhizome Net Art Anthology ressurects skinonskinonskin
2017-∞ Teaching: W3 Professor, Kunsthochschule Kassel (Game Design)
2018 VIDEOGAMES:Design/Play/Disrupt, V&A (London & Dundee), ACMI (Melbourne)
2018 Cricoterie VR premieres, Palace of Culture and Science, Warsaw
2018 Example No.22, Lecture/Performance/Exhibition, Kasseler Dokfest, Kassel, Germany
2019 The Art Happens Here: Net Art's Archival Poetics Rhizome/New Museum NYC
2019 Cricoterie, Foksal Gallery, Warsaw (WarsawFoksalGalleryShow2019)
2019 Playmode, MAAT Museum, Lisbon
2019 Cricoteris VR, Tadeusz Kantor: Où sont les neiges d'antan, Museum Tinguely, Basel
2019 The Coming World: Ecology as New Politics 2030-2100, Game Club, Garage Museum, Moscow

Complete CV
Videogames by Tale of Tales
http://tale-of-tales.com/videogames.php

Websites by Entropy8Zuper!
http://e8z.org/html/BLINK.php3

What I Actually Do All Day
---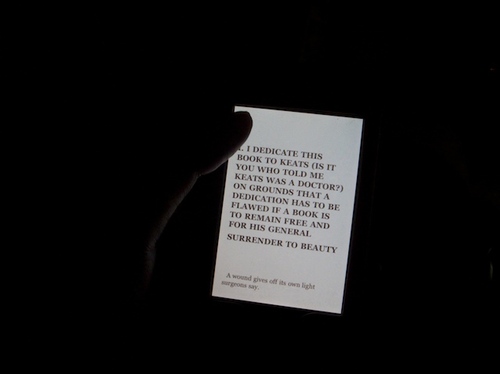 This site began on 2004-06-20 is Auriea's EncyclopediaOfEverything,
where she and the TenThousandThings become miraculously, deeply, InterTwingled.
see also: WhatIsAWiki, UnknownKnowns
Powered by Oddmuse
Recent Changes